PO Box 461, Biloela Qld 4715
Biloela Showgrounds, Auburn Street, Biloela Qld 4715
What facilities are available at the Biloela Showgrounds?
The grounds feature a wide range of facilities including pavilion areas, a dining room, toilet and shower facilities (including a mother's restroom and paraplegic toilets), picnic tables, and various show ring, stage and arena areas. Contact the Show Society for further details.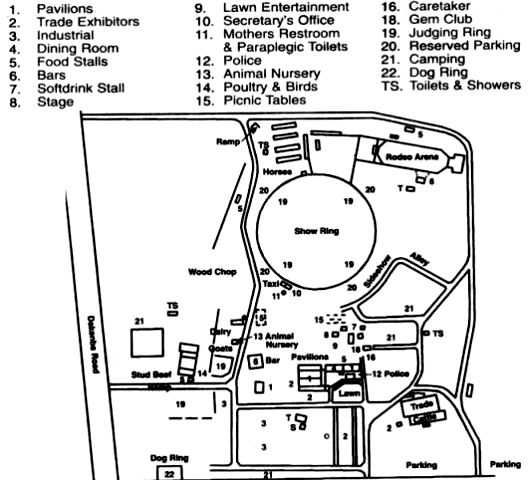 Is camping allowed at the showgrounds?
Camping in either tent or caravan/motorhome is NOT PERMITTED on our grounds unless there is an event happening and you have prior authorization to camp. Contact the relevant event coordinator.
Free carparking is available on the Biloela Showgrounds via Auburn St. Ringside reserve car parking bookings will open approximately one month prior to each Show and will be on a first come first served basis. Contact the Show Office for more information.
How do I collect my prize money?
Prize money for Pavilion Sections may be claimed at the Temporary Pavilion Office on presentation of Prize Cards after 5pm on the Saturday of the Show weekend. All prizes must be claimed within three months from the closing date of the Show.
​
Auburn Street, Biloela Qld 4715